Carpet cleaning is one of those necessary evils: no one really enjoys doing it, but it has to be done. And if you want your carpets to last as long as possible, you should hire a professional carpet cleaning service at least once a year. But is it worth the investment? This post will discuss the pros and cons of professional carpet cleaning services in Geelong and help you decide if they're right for you. 
Why are professional carpet cleaning services worth the investment?
You might be tempted to skip professional carpet cleaning and vacuum your carpets weekly. But consider this: even the best vacuum cleaner can't get deep into the fibres of your carpets the way a professional carpet cleaner can. Over time, that dirt and dust will work their way down to the roots of your carpet, where it will be much harder to remove.
Regular vacuuming is important, but it's not a substitute for professional carpet cleaning service in Geelong. In fact, if you have pets or kids, professional carpet cleaning is an absolute must – pet hair and dirt can quickly lead to serious allergies and asthma attacks. Professional carpet cleaning services can help keep your carpets looking good and healthy for years. 
What are the benefits of professional carpet cleaning services?
Think about how often you vacuum your carpets. Now multiply that by how many times a year you clean. If you're like most people, that number is probably not very high. But what if you could have a professional come in and clean your carpets deeply every few months? 
Leading carpet cleaning service in Geelong uses high-powered equipment and detergents to make your carpets look and smell like new. Not only will your carpets look great, but you'll also be able to breathe easier knowing that all of that dirt and dust has been removed. Professional carpet cleaning services are worth the investment, especially if you have kids or pets in your home.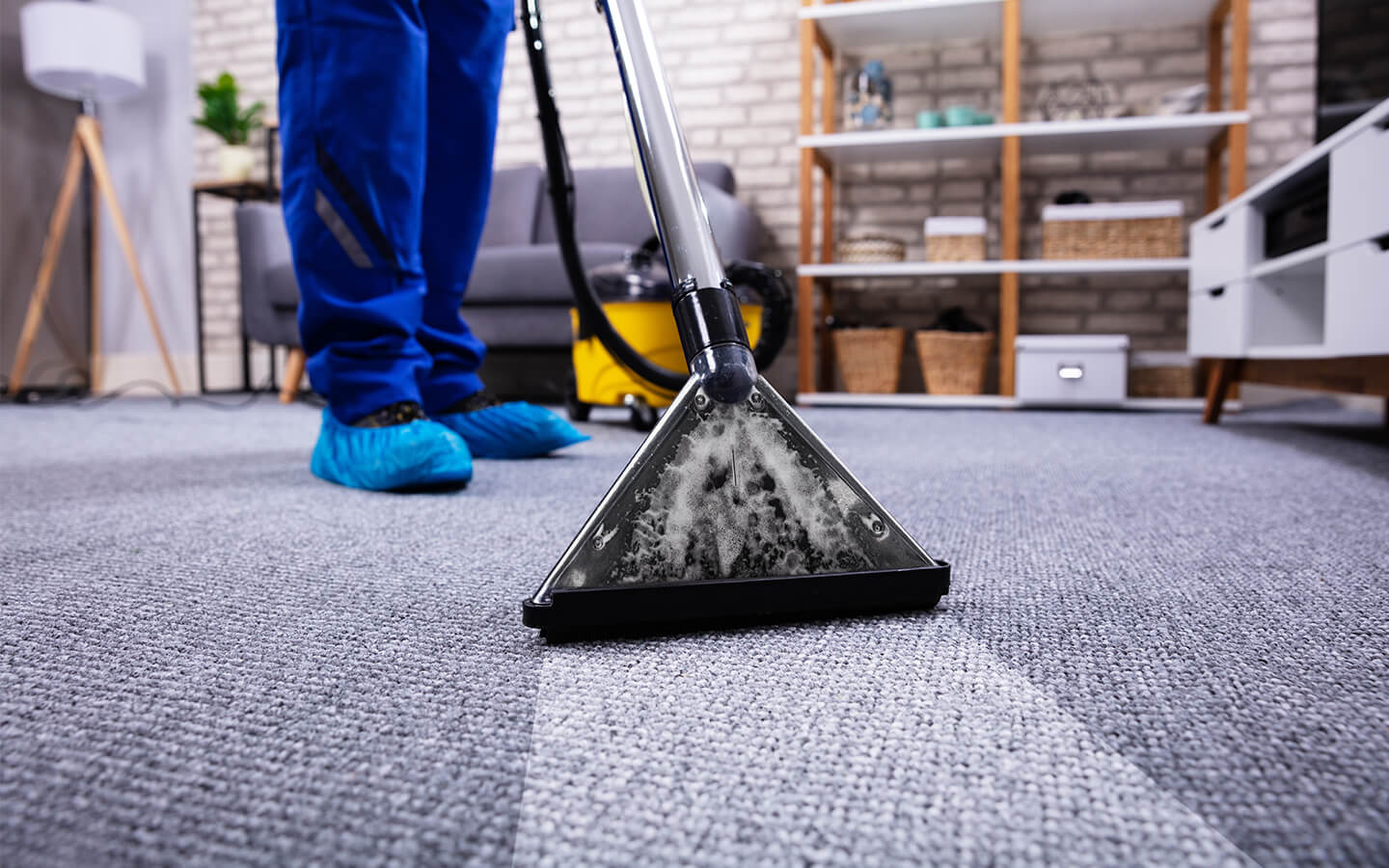 What to expect from a professional carpet cleaning service?
When you hire a professional carpet cleaning service, you can expect them to do a few things. First, they will assess the condition of your carpets and identify any areas of concern. Next, they will pre-treat any areas needing it and begin the deep-cleaning process. This usually involves using a hot water extraction method, which is one of the most effective ways to clean carpets. The team will then rinse and extract the water, leaving your carpets looking and smelling fresh and new. It's important to note that dried paint, ink, or blood may not be able to be removed completely, so be sure to alert the cleaners of any potential issue spots. 
How to choose a reputable carpet cleaning company?
When choosing a carpet cleaning company, it's important to do your research. Many companies offer services, but not all of them are reputable. There are a few things you can look for when choosing a company. First, make sure they have a valid business licence and insurance. This will protect you in case any damages occur during the cleaning process.
You should also look at reviews online to get an idea of what other people have experienced with the company. This can help you decide if they're the right fit for you. Finally, discussing the cleaning process with the company is important before hiring them. This will help ensure that you're both on the same page and that you know what to expect.
Checklist for a successful carpet cleaning experience
A professional carpet cleaning service can be a great investment, but only if you take the time to prepare properly. Here's a checklist to make sure your experience is a success: 
Remove all furniture from the room. This will help the cleaners do their job more effectively and avoid damaging your furniture.
Vacuum the room thoroughly. This will remove any loose dirt or debris and make it easier for the cleaners to get started.
Make sure the room is free of clutter. The cleaners will need space to move around and work, so ensure the room is clear before arriving.
Protect your floor by placing pads or newspapers underneath furniture legs. This will help protect your floors from any scratches or spills.
Inform the cleaners of any special instructions or areas you would like them to focus on. If you have any problem areas, let the cleaners know, and they can address them.
Pay attention to the cleaning products being used. Some effects can be harmful if ingested, so keep children and pets away from the area until the cleaning is complete.
Conclusion:
Carpet cleaning is a big investment, but it's worth making. Not only will it keep your carpets looking good for years, but it will also help to protect your health. Professional carpet cleaning services in Geelong use the latest equipment and techniques to clean carpets quickly and thoroughly, and they can also remove tough stains and odours. So if you're considering cleaning your carpets, be sure to hire a professional service. You won't regret it!